We present you a super duper innovative three-dimensional scanner Artec EVA. We have made a housing design for it. What developers (Artec 3D) wrote about it:
"Artec Eva 3D scanner is the latest addition to Artec's the model line-up. This scanner is the ideal choice for those that need to receive a quick, textured and accurate scan. Eva doesn't require markers or calibration. It captures objects quickly in high resolution and vibrant color, which allows for almost unlimited applications."
Some pictures of the sketching process: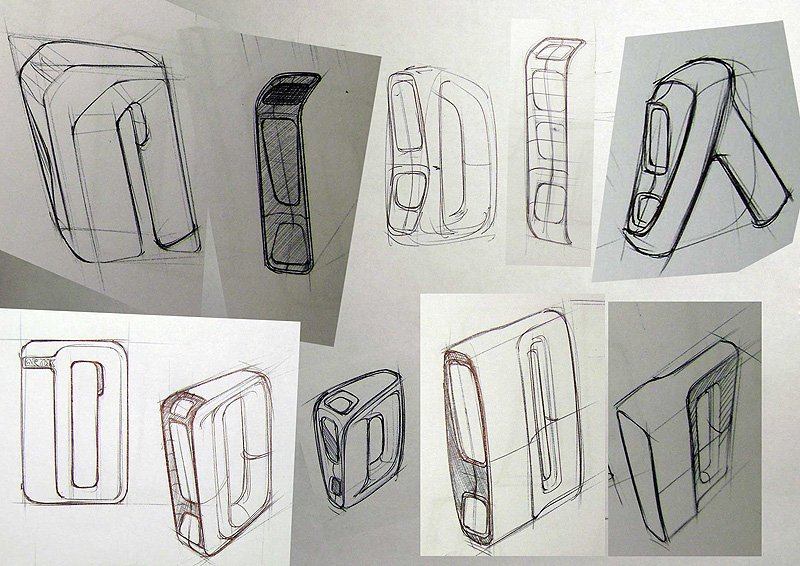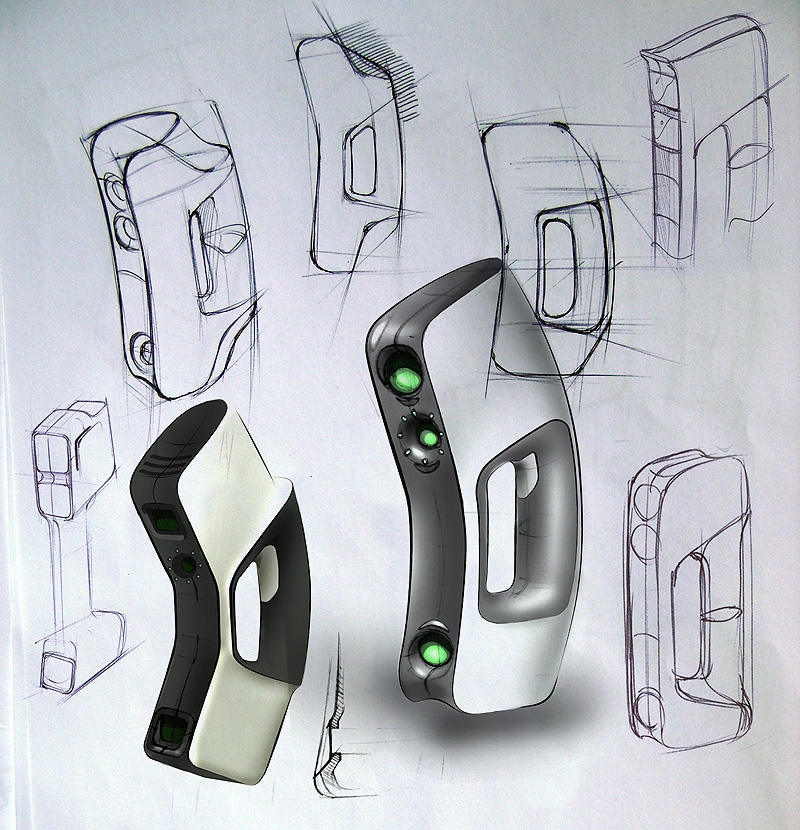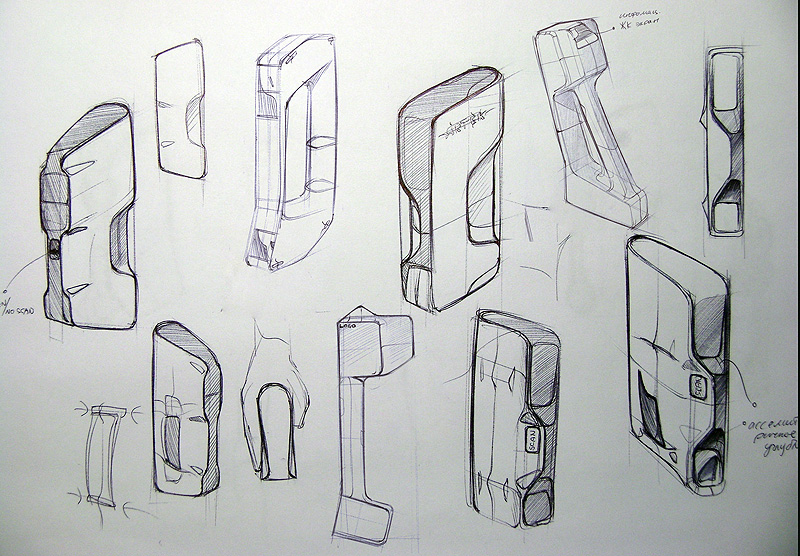 Kolya Suslov, cool designer who drew all these sketches, now working in the interior design department in AvtoVAZ. He made about sixty sheets  of the sketches =)
Next was 3d modeling, making of mockups, ergonomics, etc.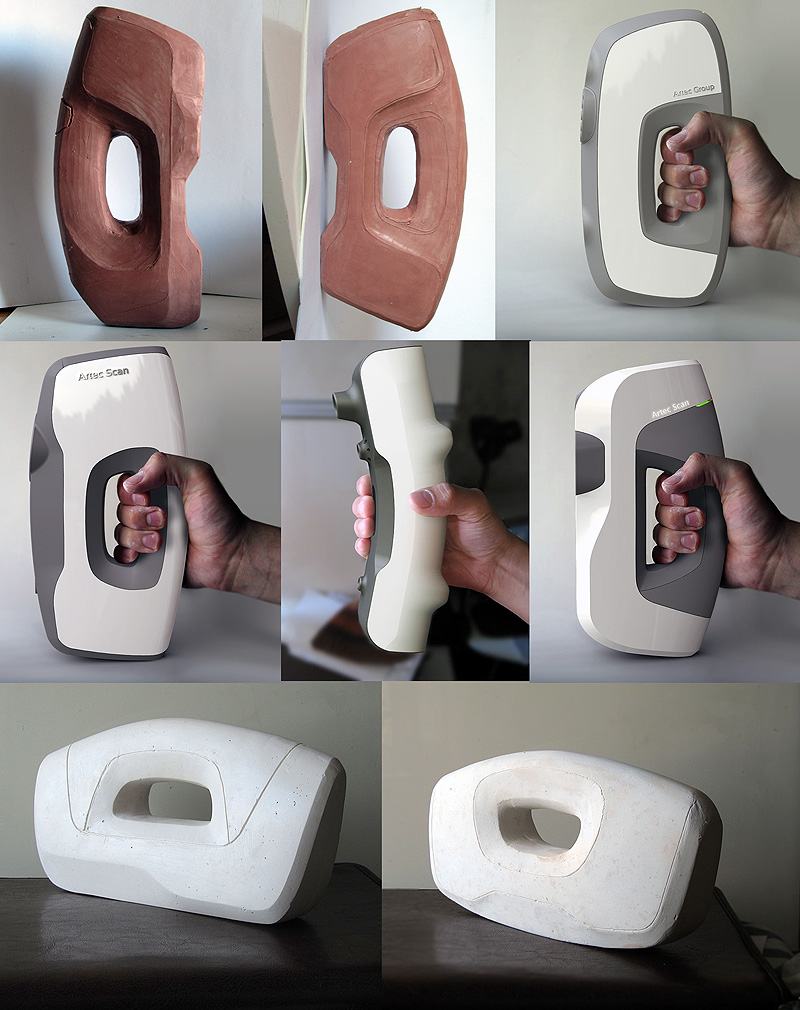 3d model: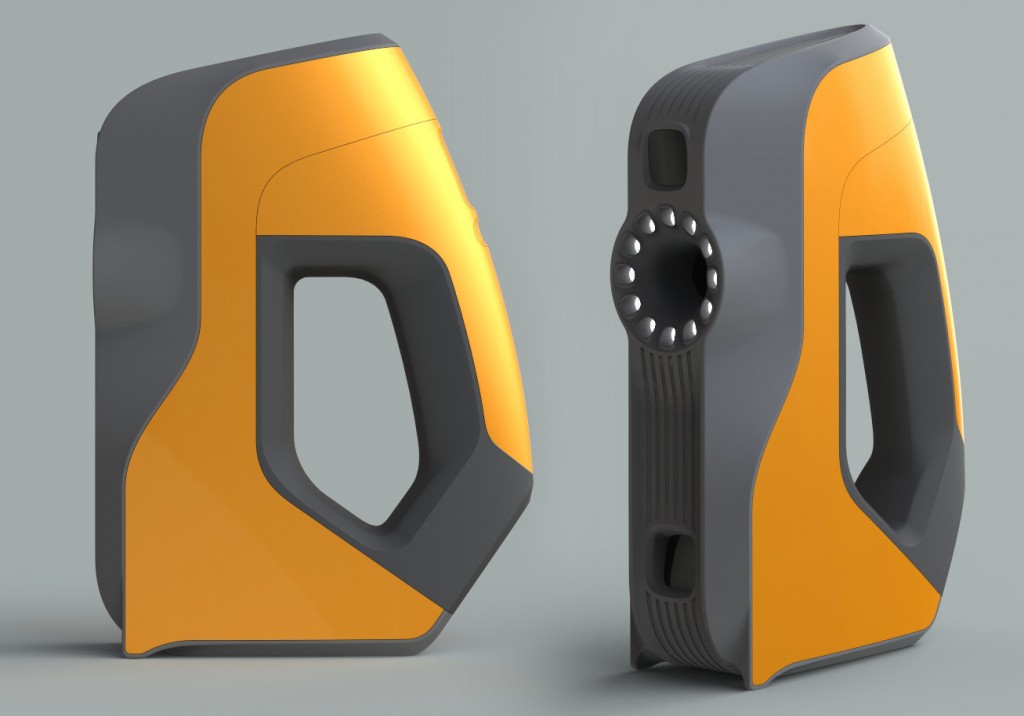 Finished product and his older brothers: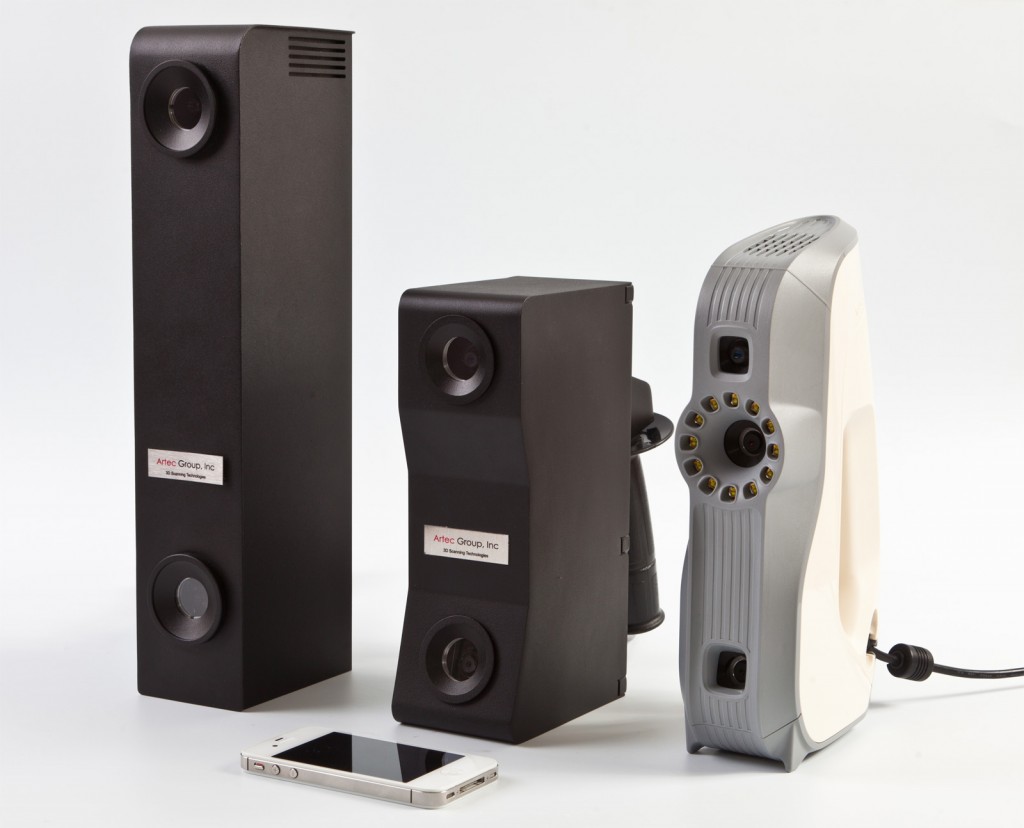 (photo from www.artec3d.com)
Here is the scanner in a small female hand, so it looks bigger than it actually is: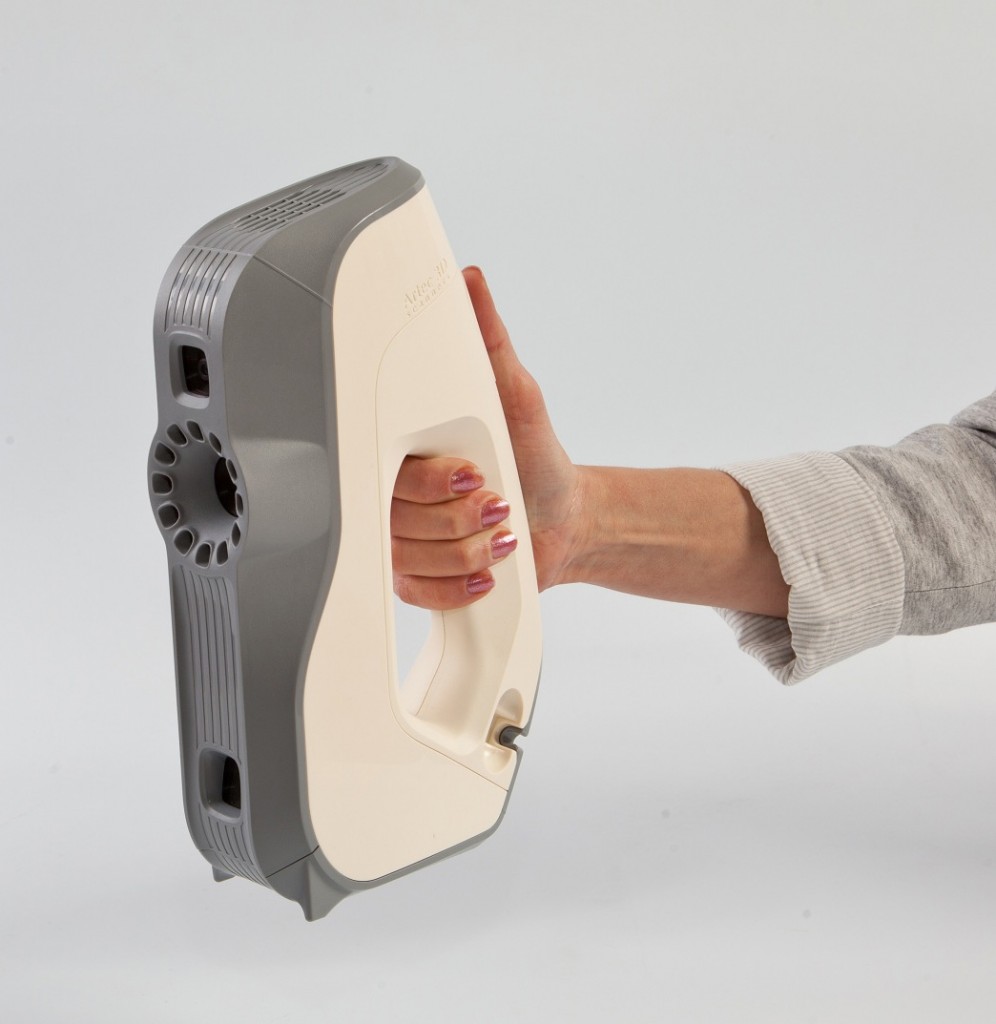 (photo from www.artec3d.com)
And finally – an example of its use: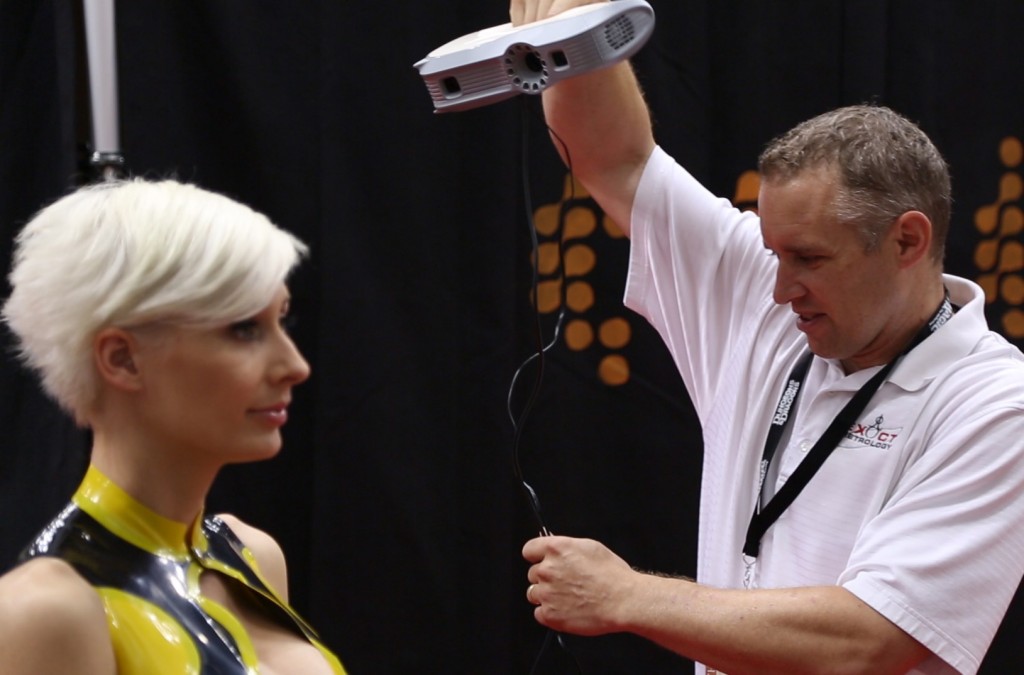 (photo from http://www.exactmetrology.com)
3D scan The President of USA using our scanner!
Video from channel The White House